DJI phantom 4 pro v2.0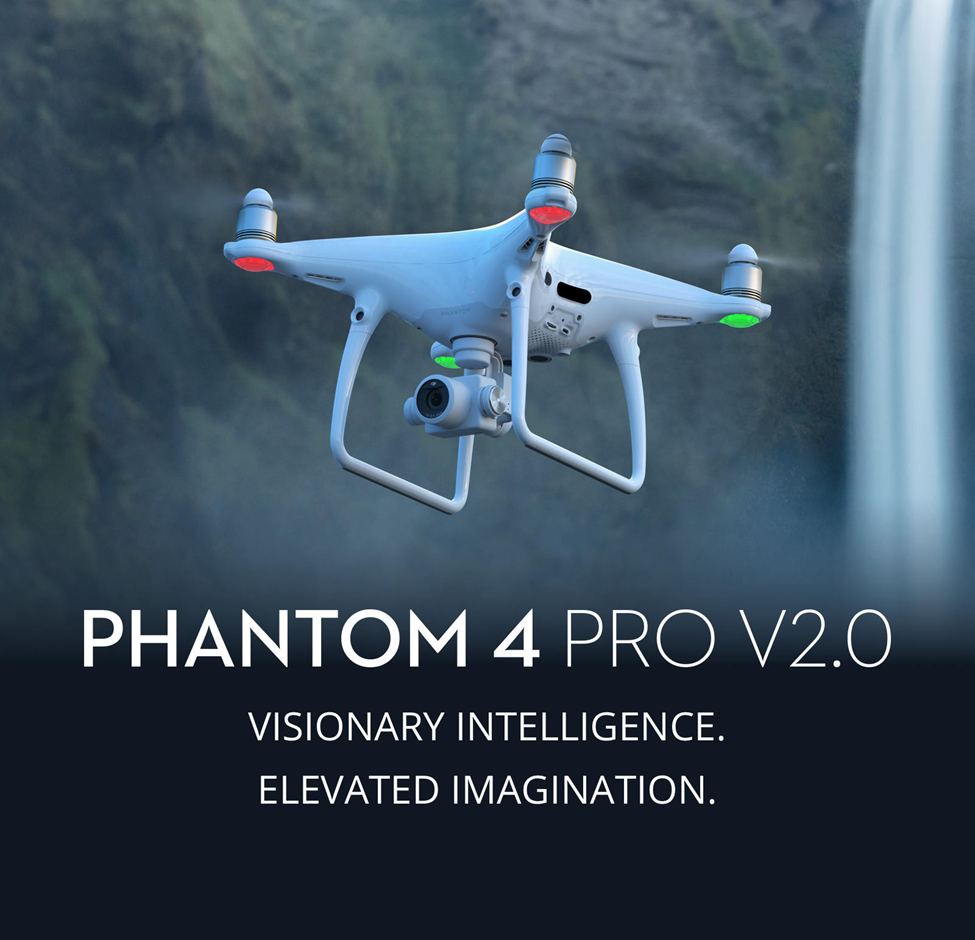 The newest version of the gold standard in consumer/entry-level professional quadcopters is here: the DJI Phantom 4 Pro V2.0. Drone Nerds has the Phantom 4 Pro V2.0 and a wide a selection of accessories and options to make this highly capable quadcopter fly and record the way you want it to.
The Phantom 4 Pro V2.0 flies with stability, maneuverability, a long range, and both obstacle recognition and obstacle avoidance. Return to Home still comes on automatically if battery reserves run low. And it does all of this more quietly than ever, perfect when flying in sensitive areas or at events, including weddings.
Phantom 4 Pro V2.0 has the video and still quality needed not only for weddings, but also for TV news coverage, shooting commercials and recording video for quality web pages: ultra-high-definition 4K video at up to 60 frames per second, and remarkably crisp 20MP stills with high clarity due to the camera's remotely selectable stops in its dynamic range.   
For the first time, because if its new OcuSync HD transmission technology, a Phantom 4 can link wirelessly to optional DJI Goggles for a completely immersive flight experience and control by head movement.
Phantom 4 Pro V2.0 features:
Ready To Fly

Obstacle sensing: 5-way

Obstacle avoidance: 4-way

Redundant sensors: obstacle avoidance, dual compasses, dual IMUs

Range: 4.3 miles

Maximum flight time: 30 minutes

Top speed: 45 mph

Big 1-inch sensor

4K video @ 60fps

20MP stills, up to 14fps bursts

Mechanical shutter that eliminates rolling distortion

Wireless compatibility with DJI Goggles (not included)

Active-Track for locking onto and tracking subjects

 
1-inch 20-Megapixel CMOS
The DJI Phantom 4 Pro V2.0 is a complete aerial imaging solution, designed for the professional creator who demands absolute creative freedom and stability in their work- whether they're shooting videos or photos from up high! With its 1" CMOS sensor that can shoot 4K/60fps footage in addition with 20MP stills - this device grants filmmakers' ultimate control over how detailed their project will be before even starting production; never again worry about obtaining rights clearance because it does all behind stage already via HD transmission system ensuring consistent connectivity & reliability no matter what direction you fly your drone.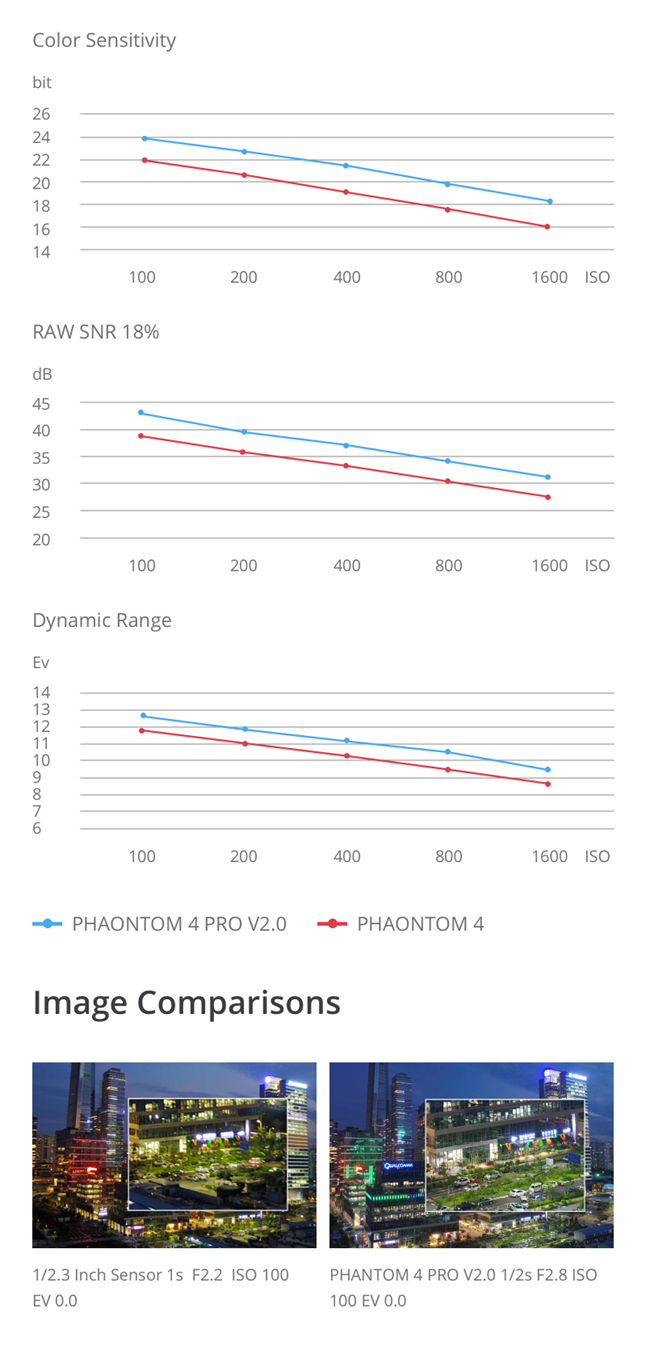 Incredible Gimbal Camera
The new Phantom 4 Pro gimbal camera has an impressive 1-inch 20MP CMOS sensor with a mechanical shutter and offers great detail capture. It also features advanced postproduction capabilities that make it perfect for any professional video or photo enthusiast looking to take their work up another notch!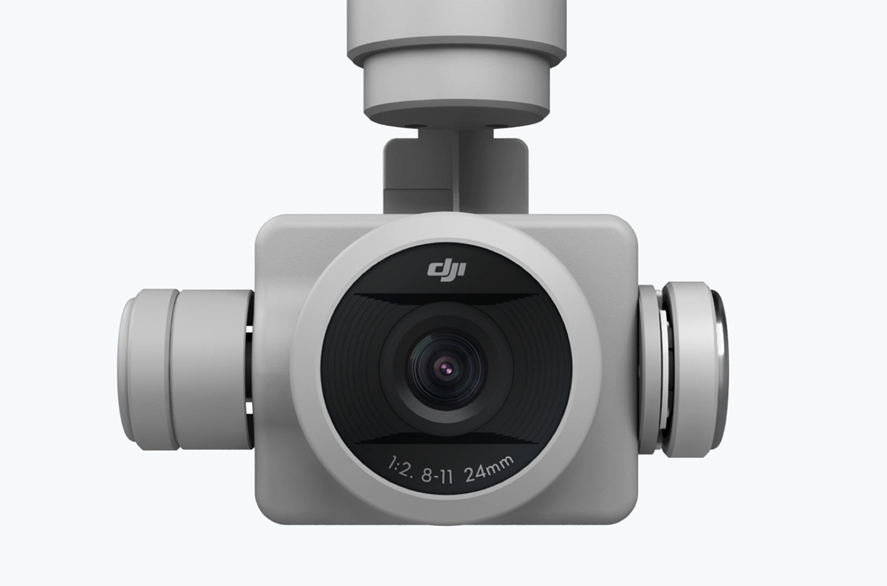 Professional 4K Video
The camera is able to capture high-resolution video in Cinema 4K at 100 Mbps, enabling slow motion shots. It records with D Log mode and H 265 codec for professional footage that has greater dynamic range than other cameras on the market today which will optimize your images' quality when shooting moving objects or fast paced scenes without any jerky movements!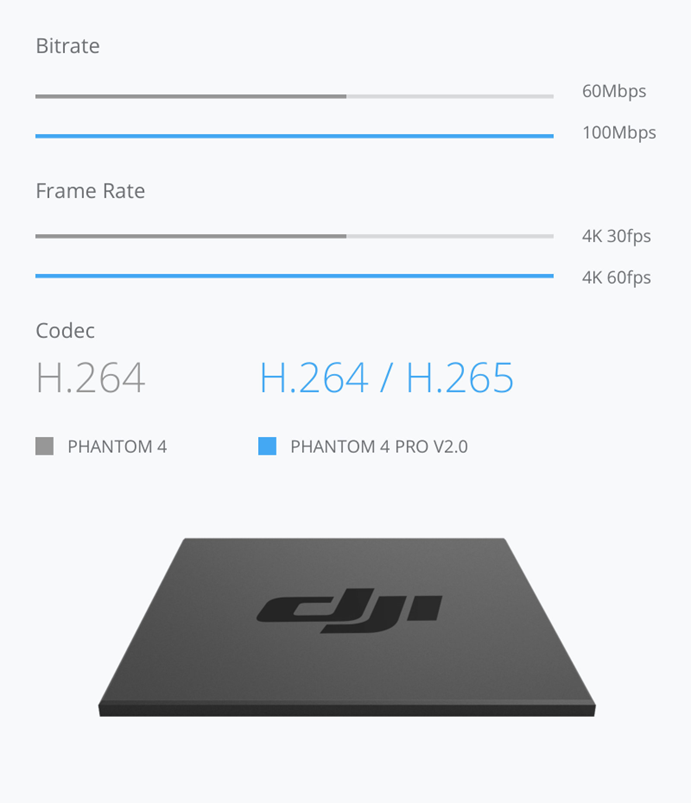 Precise Mechanical Shutter
In addition you can use its mechanical shutter eliminating rolling distortion caused by electronic ones during crisp outdoor environments as well get smooth pans using burst speed capable up tp 14fps - perfect if capturing one specific moment was what mattered most instead of getting several photos apart from each other due their overlap period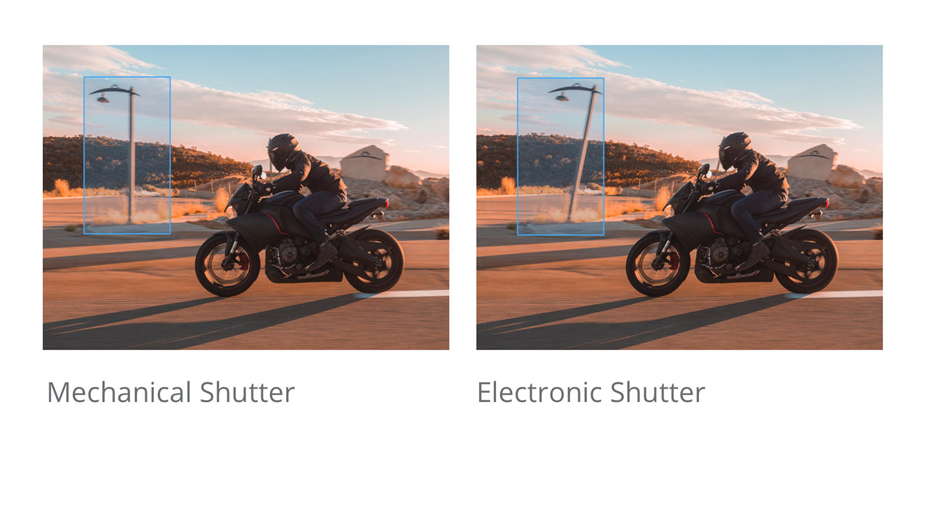 Powerful Flight Performance
The Phantom 4 Pro V2.0 has several flight modes that offer the perfect balance between smoothness, simplicity andspeed for any occasion! With intuitive controls anyone can take great footage no matter their experience level pilots are looking to create professional quality videos anytime anywhere with this sleek little gadget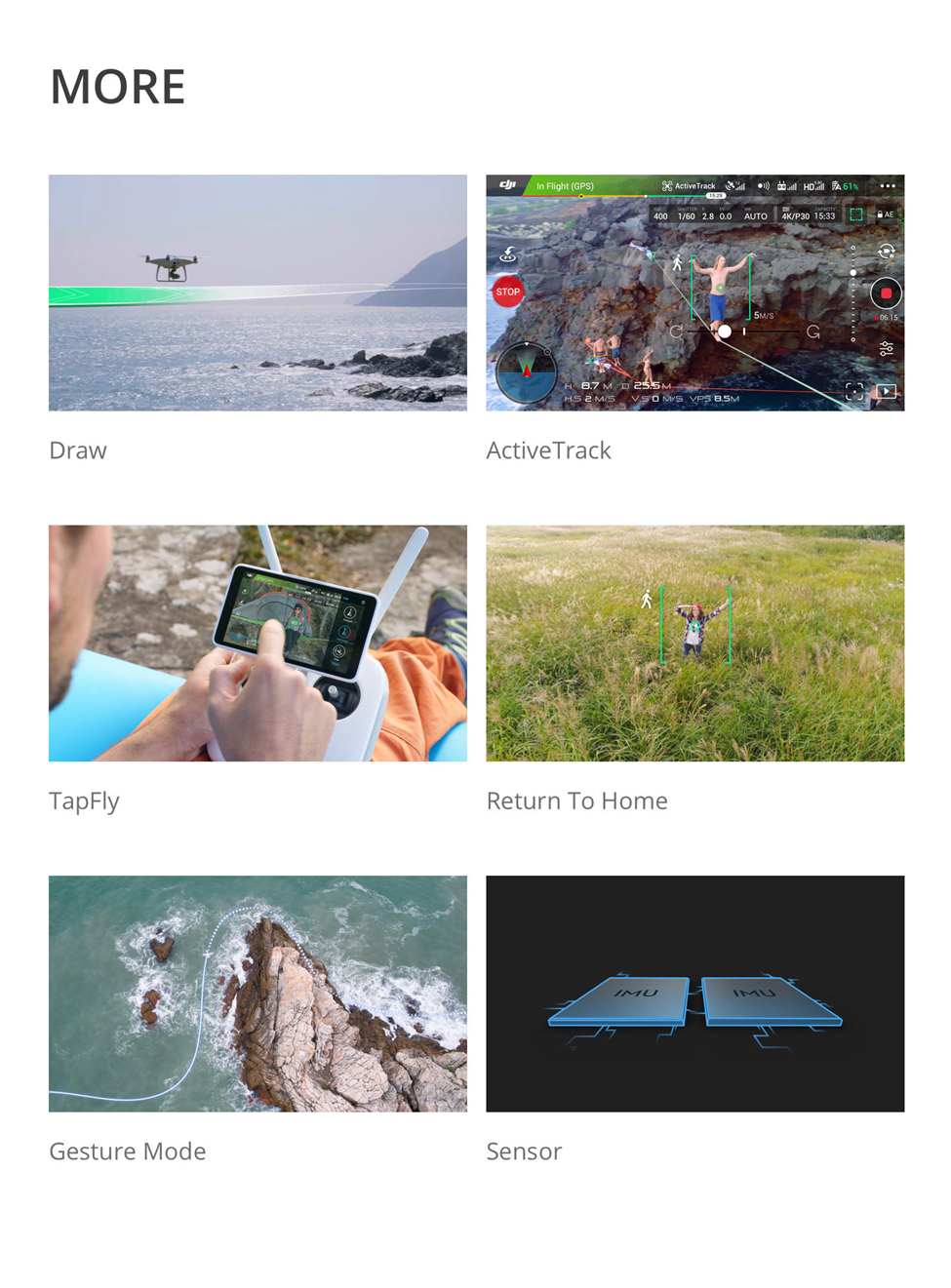 Flight Modes
Gesture mode
The Gesture Mode of ActiveTrack can automatically sense, recognize and automatically follow people or objects like cars and boats.
Return to Home
The Return To Home feature automatically calculates an optimal route using obstacle sensing and the environment around itself to bypasses obstacles along the way.
TapFly
Plot the perfect course by simply tapping on the screen giving you ease of mind as itll plot the perfect course with obstacle sensing and granting more than enough time to concentrate on getting the perfect shot.
Draw Mode
Draw a flight path in real time on the camera screen, and the aircraft will compute a corresponding route, making aerial photography a more streamlined experience.
Gesture Mode
Raise one arm, and the aircraft frames you perfectly in the center of the photo. By reaching out with two arms simultaneously, the aircraft begins a selfie countdown.
Comprehensive Flight Safety
Filmmakers can now take their flying scenes to new heights with FlightAutonomy's advanced aerial intelligence and automation platform. The real-time view of its environment, 3D map data tracking system for flights in all directions are equipped with redundant IMUs that monitor critical information while obstacle sensing ensures safety during flight time!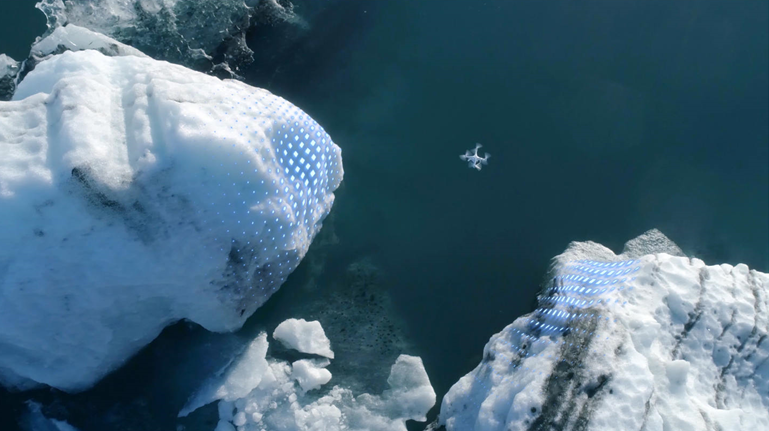 OcuSync 2.0 HD Image Transmission
The new Phantom 4 Pro V2.0 remote controller is a step forward in livestreaming technology, using time-division multiplexing (TDM) to send control signals and receive video simultaneously over ten km away from its transmission point - all while maintaining 1080p quality! This means you can enjoy your live broadcasting experience without any lag or interruption thanks once again DJI's innovative OcuSync 2.0.
Intuitive Remote Controller
The DJI Phantom 4 Pro V2 offers an ultra-bright 5.5" screen that makes vivid colors easily visible even in direct sunlight, simplifying operation with its built-in app. The remote controller features several different ports so you can stay airborne longer and enjoy up to five hours on one charge - it's truly comprehensive aerial imaging solution at your fingertips.
Intelligent Flight Battery
The DJI GO 4 app shows battery lifetime and calculates remaining flight times according to distance traveled and more. When the minimum distance required for a safe journey back to the takeoff point is reached, a prompt will alert the pilot. An advanced battery management system is also in place to prevent overcharging and over-draining. When placed in long term storage, batteries will discharge power to maintain good health.